our television series concept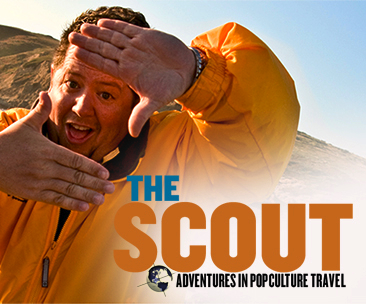 Meet Scott Jorgenson, pop-culture aficionado and host of "The Scout," a travel series about a sedentary fanboy who packs-it-in for the adventures of travel.
Scott "The Scout" Jorgenson travels to the dramatic destinations where his favorite TV shows, movies, books and music take place.
This entertaining travelogue follows our fanboy as he extracts real-life experiences from his world of wonder.

Here is the teaser for the pilot: "The Birds of Bodega Bay"
Executive Producers, Media Executives, Corporate Sponsors; there are 12 episodes ready to produce