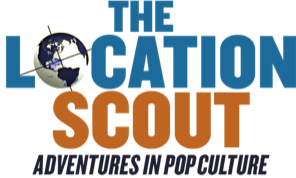 Perhaps America's first couch-potato adventure series. The world of make-believe becomes reality as a recovering couch-potato derives salvation and real-life adventure from what he's seen on television. Each episode follows our homespun hero on a fanatical quest to experience pop-culture his own way.
"As seen on TV" takes on a whole new meaning when you meet Scott Jorgenson. Like an updated version of another TV-obsessed character, Chauncey Gardner in the 1979 film Being There - Scott has a wide-eyed innocence and a fresh, ordinary joe-ness to his point of view. Each adventures will be a parallel between the on-the-ground reality and the fiction. Call it, "a dramatic expedition guided by flights of fantasy."
Here's the trailer to the TV Series. May the SCOUT be with you!